RITUAL . BEAUTY . WELLNESS
ZENJENN is a Beauty and Wellness brand focused on bringing mindfulness to your daily rituals.
Our sustainably sourced botanicals, ancient herbal practices, and mindfully made goods elevate your very being through intentional products that nourish the spirit, soothe the body, and unburden the mind.
With each purchase we give back to Mental Health America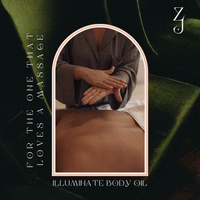 for the one that loves a massage
Our top seller, the Illuminate Body Oil is the perfect gift for someone that loves a little self-care 🌿 Illuminate is a luxurious body oil that is formulated to improve the texture of your skin and relax the mind. This combination of ingredients improves skin tone, maintains radiance, and aids the skin in cellular regeneration.
relax
our #1 top seller
A luxurious balancing and multi-correctional face oil that will simplify your entire routine. This triple threat acts as your serum, day cream and night cream, all in one nutrient-rich powerhouse. Crafted of twelve botanical ingredients and suitable for all skin types, Intuitive Botanical Face Serum (formerly the Transformative serum) uses plant based nutrients to balance the skin, clear acne, smooth fine lines and promote a flawless complexion. 
Hydrate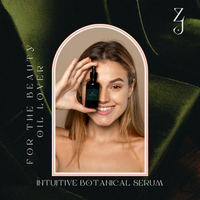 create a sense of grounding and clarity
An aroma spray that can be used in your home, office, car, or anywhere that needs a little energy shift. Sacred Space: Room Spray is a proprietary blend of therapeutic grade essential oils specifically formulated for grounding and clarity. Earthy notes of clove and camphor give a deep richness to the fragrance, whilst oils of peppermint and eucalyptus shed light and uplift your mood. 
spritz me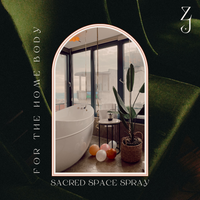 Testimonials
The Green Tea Face Scrub is not sticky so it's easy to apply to the face with a brush. It has a natural clay smell, is easy to wash off, and my skin feels extra smooth after using it!

Nica A.
ZENJENN products are nothing short of wonderful! Each one is made with love, they're packaged ethically, and the quality is second to none

Katie H.
I am obsessed with ZENJENN Invigorate Body Oil. It smells so good and my skin feels so soft! BONUS: The lemongrass essential oil helps to repel mosquitos as well. I highly recommend this product!

Yvonne F.